HONG KONG TATLER FEATURES LE PRUNIER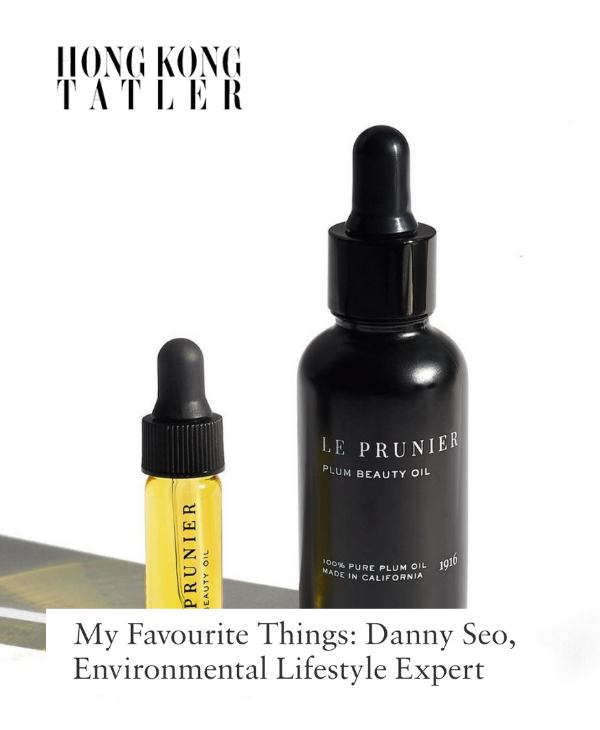 My Favourite Things: Danny Seo, Environmental Lifestyle Expert
Click
here
for the full article. 
"The Le Prunier oil is just one thing: cold-pressed oil from the pits of plums. It's the brainchild of two sisters in California whose dad owned one of the largest organic plum farms in the region. They noticed all these plum pits being discarded and thought, 'What could we do with them?'
They discovered that plum pit oil has incredible moisturising and skin-repairing properties, especially when it comes to fading dark spots. The best part? It smells like marzipan."